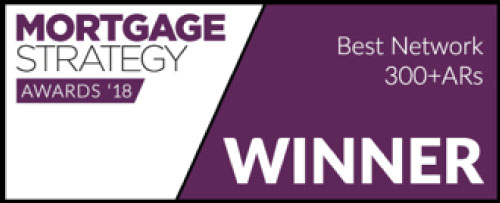 Whether you're buying your first home, remortgaging or purchasing an investment property, we will be on hand to help.
As part of Openwork, one of the UK's largest, award winning mortgage introducers, we have access to thousands of mortgage deals. Many of them you won't be able to find on the High Street.
Openwork continually review the market to ensure that you have access to a market leading range of products.
Rules came into force on the 26th April 2014 which will help to reduce the number of people taking mortgages that they cannot afford.
Professional advice is more important than ever as lenders are now more careful that they lend appropriately to the right applicants. The aim is that this will reduce the number of people falling behind with their payments.
Our Fee for this service is between £349 and 1% of the loan, amount payable on application.
Your home/property may be repossessed if you do not keep up repayments on your mortgage
Some buy to let mortgages are not regulated by the Financial Conduct Authority
Preparing For The Unexpected
Most if us would like to think that when our lives come to an end we will be old, our loved ones will be financially secure and our financial responsibilities will be taken care of. Sadly this is always the reality.
Have you ever considered what position you would be left in if the worst happened and you suffered and injury or medical condition that left you unable to work?
Seven Families has been set up with the support of many funding companies to provide a tax-free income for one year to seven people who have lost their income due to an illness, accident or medical condition. This campaign has three aims;
Raise public awareness of the financial impact a long-term illness or disability can cause.
To help 7 real families who are facing financial meltdown
To demonstrate the value of independent living support, rehabilitation and counselling, through trying to help people get back to work.
Funding Companies:
Ageas Protect, Aviva, British Friendly, Canada Life, Cardif Pinnacle, Ellipse Exeter Friendly, Fineos, Friends Life, Hannover Re UK Life, Legal & General, LV=, Royal London Pacific Life Re, PruProtect (VitalityLife), RGA, Scor, Scottish Widows, Unum, Zurich.
List of companies and organisations supporting the campaign:
ABI, Adviser Home, BankHouse Communications, Best Doctors, Best Insurance, CBT Services, CI Expert, Cover magazine, Countrywide, Direct Life & Pensions Drewberry Insurance, Health Claims Bureau, Highclere Financial Services, Innovate HMG, LifeQuote, LifeSearch, LightBlue UK, London & Country, Money Advice Service, MoneySupermarket, Mortgage Introducer, Mortgage Support Network, Munich Re, Neurokinex, Panacea Adviser, Pink Home Loans, Plan Money, Protection Review, Protect Me, PTFS Punter Southall Health and Protection Holdings, Red Arc, Retirement Review, Royal Bank of Scotland, Roxburgh Financial Management, SJP, SPF Private Clients, Swiss Re, The Independent (personal support from the personal finance editor Simon Read), The Mail on Sunday (personal support from the personal finance editor Jeff Prestridge), Turning Point.
Members of the Action Group (who manage the project):
Carr Consulting & Communications, HTF Media, IPTF, Le Beau Visage, LegaCare, Master Adviser, Relative.
Home insurance provides you with financial protection in the event of a disaster or accident involving your home.
There are three main types of home insurance: Buildings Insurance; contents insurance and buildings and contents insurance combined.
Building Insurance
This covers the building itself against things like fire and flood damage. It will also cover permanent or fitted fixtures and fittings in your home and garden, and any outbuildings that form part of your home.
Most policies have standard level of cover ( eg 300,000). This sum should be sufficient to cover the full cost of rebuilding your property. It is important to realise that the rebuilding cost is not always the same as the market value of your property.
Contents insurance
This protects your household goods and personal possessions such as electrical goods and jewellery, clothes and furniture.
The standard level of cover for contents us usually between £30,000 to £50,000. This might be sufficient for some households but it is important not to underestimate the value of your possessions.
Other things to consider when choosing your policy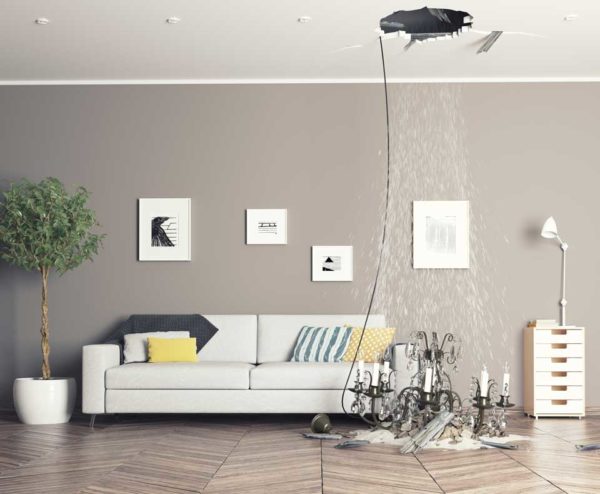 Accidental damage
This is something that is not always covered as standard. Accidental damage will cover you if yo spill paint on your carpet, break an ornament, or put your foot through the ceiling whilst clambering around in the loft! At some point or another, most households suffer this kind of mishap! This might be a feature you decide you can't do without.
Personal possessions away from the home
If you take valuable items away from your home regularly, you might want to consider covering these possessions on your home insurance policy.
Legal Expenses
The cost of defending or pursuing a legal case could soon mount up and most home policies usually provide the option of adding legal expenses for a small additional premium.
 'You get what you pay for'
It might be tempting to go with the cheapest premium you can find, but are you confident you have the right level of cover for your needs? Your home is more than just bricks and water, if your unfortunate enough to have to have a claim on your insurance, the last thing you'll want is a nasty surprise when you contact your insurer.